Turkish Commercial Code Workshop was held in Bursa on 4-5 November in its 10th year.
Bursa Chief Public Prosecutor Ramazan Solmaz, General Manager of Legal Affairs Hakan Öztatar and Minister of Justice Bekir Bozdağ made the opening speeches of the event.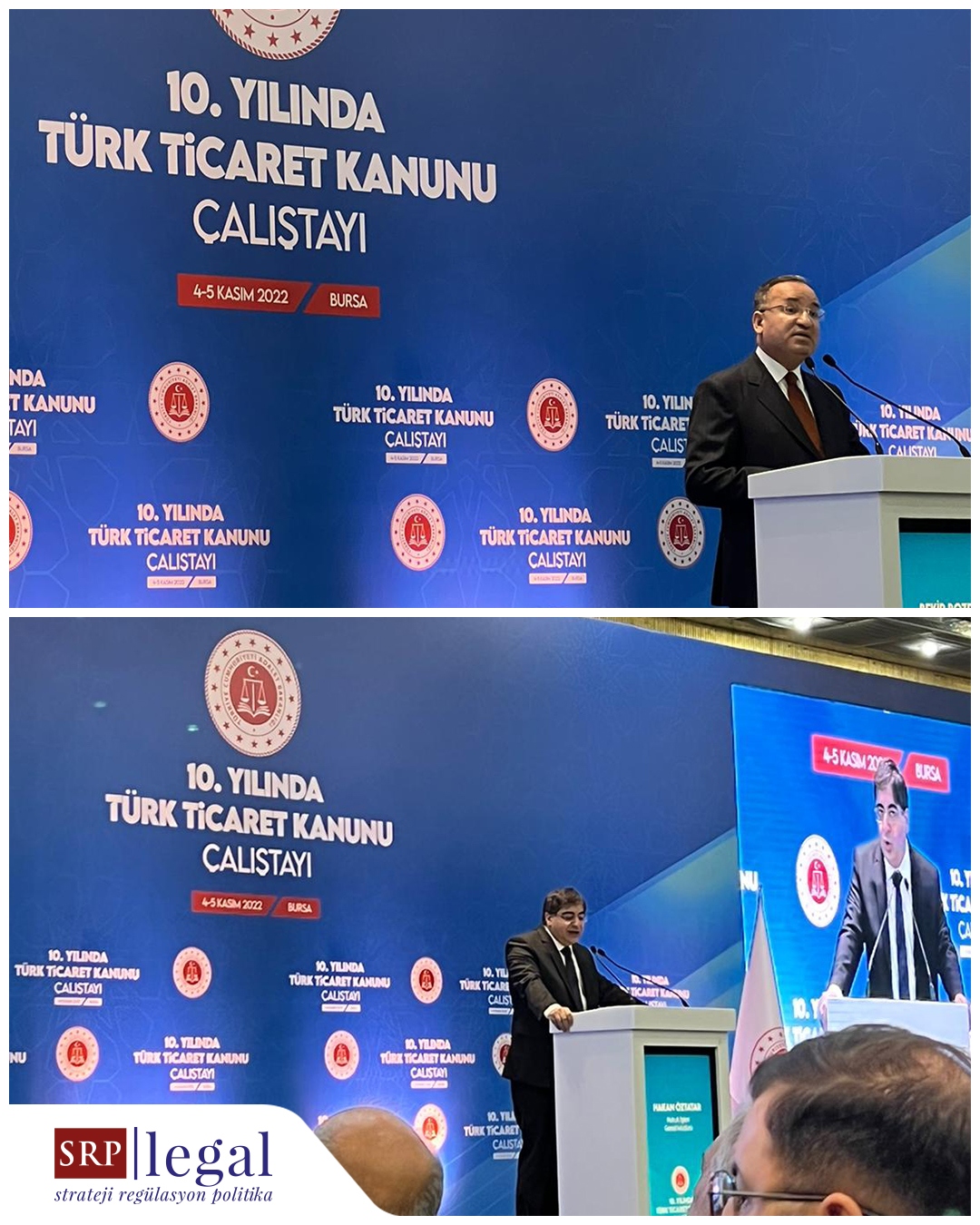 Prof. Dr. Ünal Tekinalp was also given an award for his contributions to the renewal of the Turkish Commercial Code.
Our Founder and Managing Partner and Head of TÜSİAD Data Protection and Technology Law Working Group Att. Dr. Çiğdem Aözger Öngün also attended the Workshop.
Dr. Öngün made a general evaluation of the 10-year enforcement process of the Turkish Commercial Code. In the workshop, Dr. Öngün also shared her views on electronic valuable papers, suggestions for shortening the proceedings of commercial lawsuits, the importance of digital and crypto money technologies in trade, blockchain technology and other problems arising from legislation and practice, and solution suggestions.