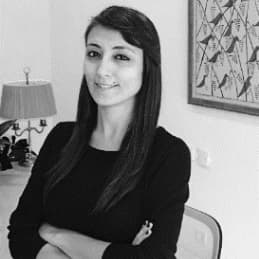 BEGUM ERTURK – LL.M.
Managing Associate
info@srp-legal.com
P: +90 212 401 4 401
Ms. Ertürk  deals with Data Protection/Privacy, Information, Competition Law, Company Law, M&A, E-commerce and Contracts Law in SRP-Legal Law Office. These are also areas where SRP-Legal's expertise lies. 
Prior to SRP-Legal, Ms. Ertürk conducted KVK compliance projects with sector leader national and multinational companies operating in various sectors from the fields of Banking and Finance to the E-commerce in PwC and Aslan Law Office and provided legal counsel in the field of data protection. She provided full-day KVKK trainings for various industry managers within PwC Business School and for companies upon their special request. Finally, she offered advice regarding amending the KVK article with regards to The Insurance Law of the Insurance Association of Turkey.
Ms. Erturk has also spent considerable time in Brussels and France. 
Ms. Erturk worked as a research assistant in the Department of Commercial Law at the Cyprus University of International Law between 2011 and 2014.
Member of the Istanbul Bar Association and at the same time trademark attorney.
She has excellent command of English and French.
Education 
PhD Degree İstanbul Kultur University, Institute of Social Sciences (Ongoing thesis on Competition Law);
Law Graduate Degrees Panthéon-Assas University, Paris, 2010; Law Graduate Degrees Bahcesehir University Faculty of Law, 2009;
Erasmus Exchange Program, Jean Monnet University, 2008;
Notre Dame de Sion French College, 2005