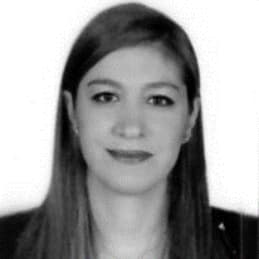 CEREN CINKO
Qualified Associate
info@srp-legal.com
P: +90 212 401 4 401
Ms. Çinko specifically deals with Data Protection/Privacy, Technology, Media and Telecommunications Law, Business Law, and Contracts Law in SRP-Legal Law Office. 
Before joining SRP-Legal Team, Att. Çinko conducted compliance projects  within the scope of the Law on the Protection of Personal Data no. 6698 ("KVKK") and General Data Protection Regulation ("GDPR") for national and multinational corporate companies, providing services mainly in telecommunication, IT,  media- entertainment, tourisim and shipping.  
Furthermore,  she worked  on  issues mainly related to intellectual property law, competition law, IT law and other private law.  Also she took part in corporate transacitons and litigation related matters.
Miss Çinko also has her LL.M. degree on European and International Business Law  in Leiden University. 
Çinko is member of  İstanbul Bar.
She has excellent command of English. 
Education
LL.B., Bilkent University, Faculty of Law, 2012
Advanced LL.M., Leiden University, 2015

 
Languages