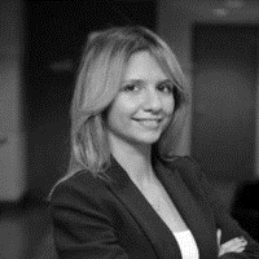 FILIZ PIYAL – LL.M.
Senior Associate
info@srp-legal.com
P: +90 212 401 4 401
Ms. Piyal, mainly deals with Trade / E-Commerce; Data Protection / Privacy; Technology and Contracts in SRP-Legal Law Office. These are also areas where SRP-Legal's expertise is at the same time. Prior to working with SRP-Legal, Ms. Piyal worked as a lawyer in leading international and local law firms in Istanbul. She focused on helping clients in a wide range of legal areas including cross-border investments, international business transactions, acquisitions, finance transactions and regulatory compliance.
Filiz has experience clients in financial services, food and beverages, transportation, technology, manufacturing, retail, and energy for cross border acquisitions, international joint ventures corporate and commercial activities and transactions including corporate maintenance work and contract drafting. She has acted for sellers, strategic buyers and PE clients in M&A projects and has substantial experience in capital venture investments. 
Member of İstanbul Bar Association and has strong command of English and holds a Capital Markets License Level 2.
Education
Koç University Faculty of Law, Law Graduate Degree, 2009.
Queen Mary University of London, LLM in International Banking and Finance Law, 2013.
LL.M Dissertation on Corporate Governance Reforms in Emerging

 

Economies: Challenges to Corporate Governance Reforms Introduced by the New Turkish Commercial Code.