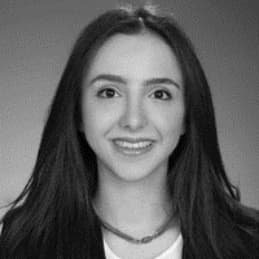 GUNES YILMAZ
Associate
gunes.yilmaz@srp-legal.com
P: +90 212 401 4 401
Ms. Yılmaz specifically deals with Commerce/E-Commerce Law, Data Protection/Privacy, Competition Law, Information Technology Law, Technology, Media and Telecommunications Law, Corporate Law, and Contracts Law in SRP-Legal Law Office. 
She completed her legal internship at SRP-Legal and gained experience in Commerce/E-Commerce Law, Competition Law, Data Protection Law and Privacy, Telecommunications Law and Contracts Law. During her internship, she took part in compliance projects within the scope of the Law on the Protection of Personal Data no. 6698 and conducted legal research on telecommunications law, competition law and corporate law.
Before joining SRP-Legal, she participated in the 24th Willem C. Vis International Commercial Arbitration in Vienna and Hong Kong. She worked in the fields of international trade law (CISG) and international commercial arbitration.
Yılmaz is a member of İstanbul Bar. 
She has good command of English. 
Education
LL.B., Ankara University Faculty of Law, 2017