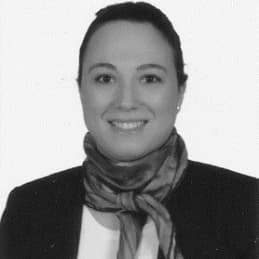 K. MERCAN ADA BAYRAKTAR – LL.M.
Senior Associate Mediator
mercan.bayraktar@srp-legal.com
P: +90 212 401 4 401

Ms. Bayraktar mainly deals with Trade / E-Commerce; Data Protection / Privacy; Technology, Media, Communication Law in SRP-Legal Law Office. These are also areas where SRP-Legal's expertise lies. Prior to working with SRP-Legal, Ms. Bayraktar worked as a lawyer and legal advisor in the field of telecommunications law in the Turkcell İletisim Hizmetleri A.Ş., Regulation and Legal Department. She is involved in regulatory legal support for in-house marketing projects, representation of the company in contract negotiations with other telecom operators and other external customers, and examination of domestic and foreign legal documents during due diligence processes.
As a legal advisor to the Board on Advertising Self-audit, which is her next workplace, she worked as a rapporteur on the Board as well as working in the fields of consumer law and commercial law.
Member of İstanbul Bar Association and has good command of English.
Education
İstanbul Bilgi University Faculty of Law, Law Graduate Degree, 2003
İstanbul Bilgi University Faculty of Law, LLM in Finance Law, 2008
European Council – Turkey Bar Association, "European Convention on Human Rights " Education Certificate, 2008
Uludag University Faculty of Law, Basic Mediation Training Certificate, 2016